The Only Solo Skydiving Dropzone In Maryland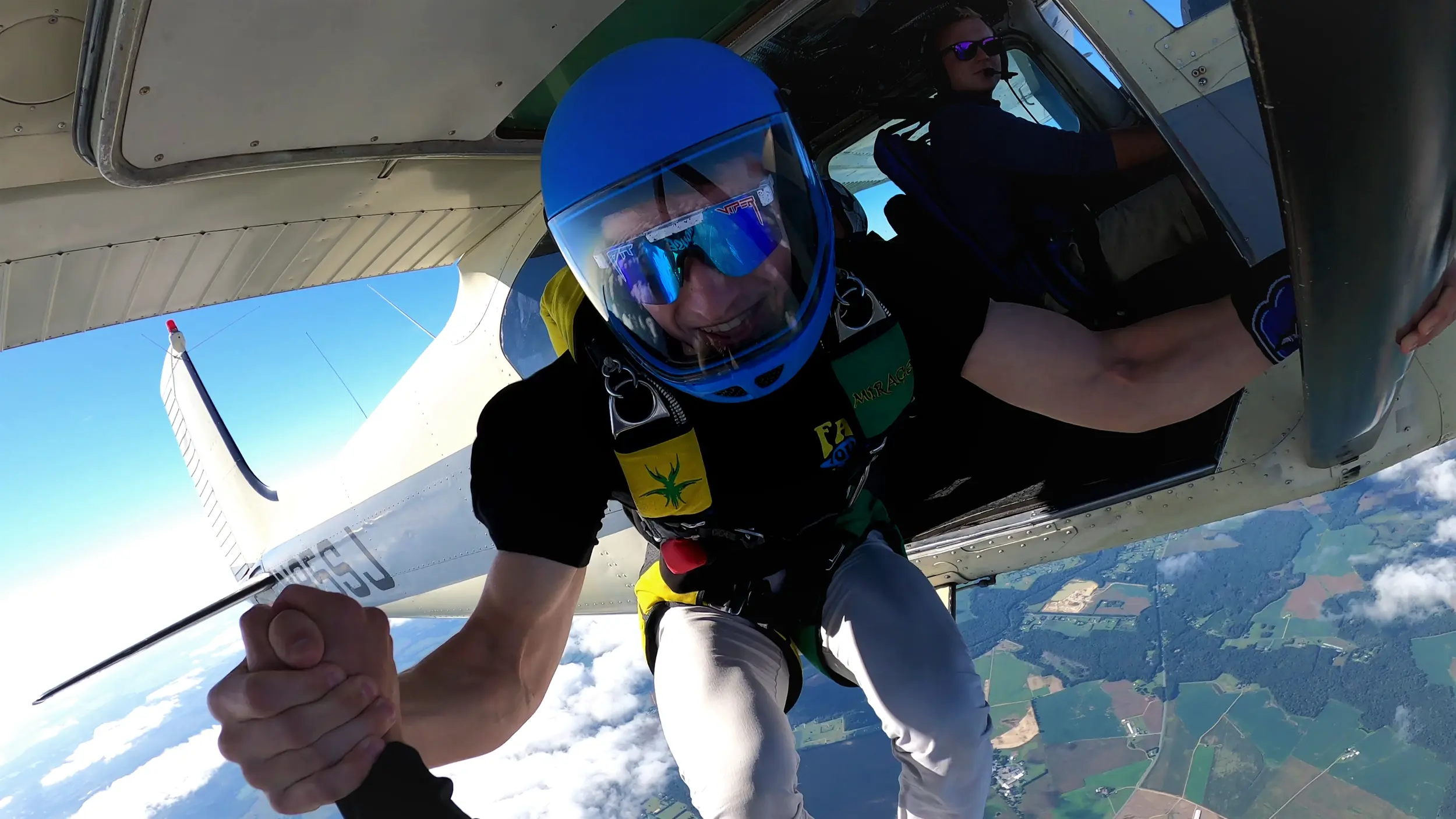 Experienced Skydivers
Lift fare – $32. Solo jumping is booked on-site.
Contact us to schedule your jump date.
Experienced Skydiver Requirements
You must be current and hold an "A" license or higher.

You must have a current USPA membership. You can get a temporary membership here.

You must be at least 18 years of age to skydive at Skydive Chesapeake

Be sure to bring your logbooks, ratings, and proof of USPA membership.

If you do not have a license you will have to be cleared by our staff Instructor or examiner.

We do not have Burble so we will not be able to look up your jump history. A logbook signed by another licensed skydiver is the only way for us to verify your experience and currency.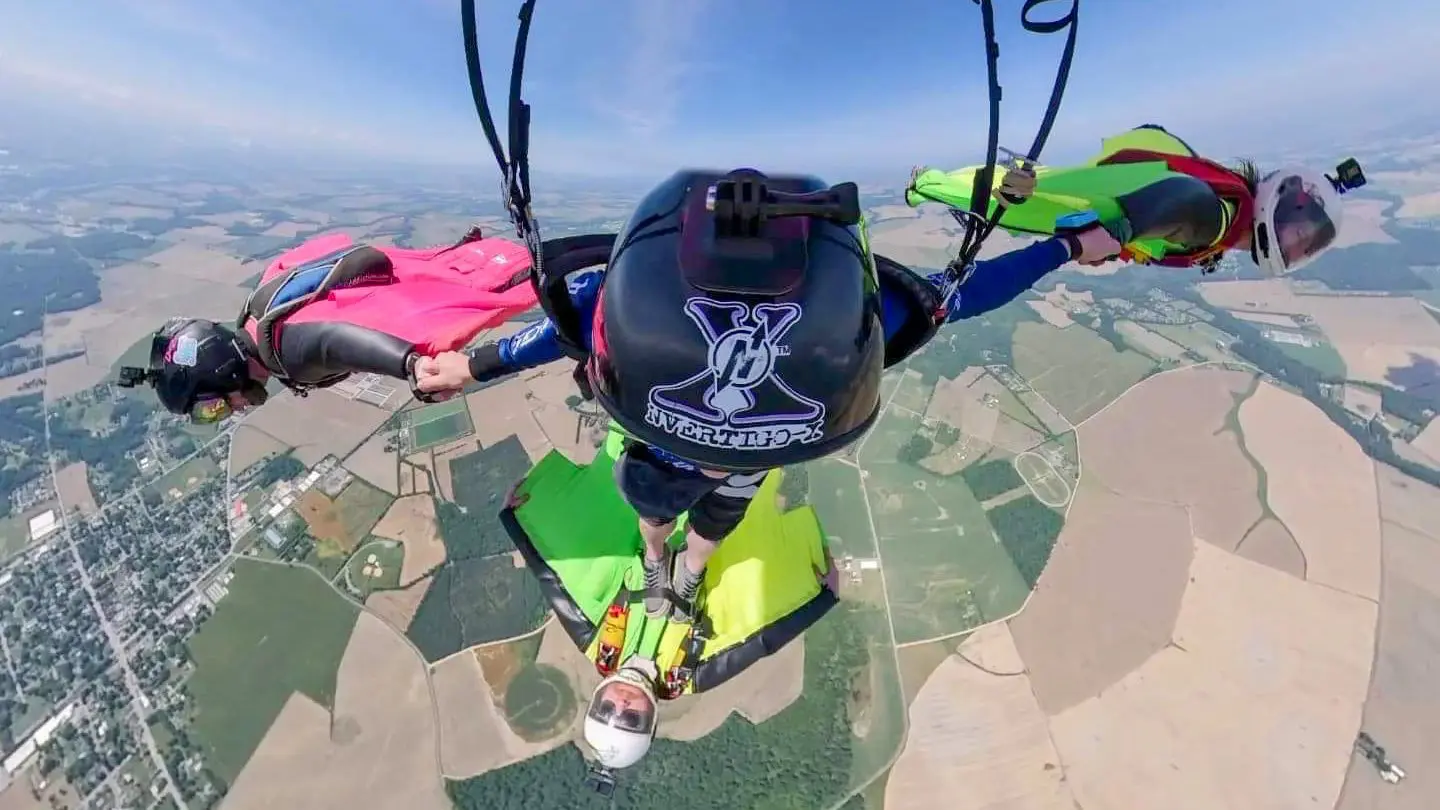 Hours of Operation
We're open every Friday through Sunday and will remain open through 2020!
We're also open on weekdays by appointment.
Contact Us if you're interested in jumping on a weekday.
Interested In Private Jumps?
We're in unprecedented times, but that shouldn't hinder your ability to fun jump.
We offer private plane reservations so you can have an aircraft to yourself.
Contact us to discuss availability and rates for private loads!
FAQs & RESOURCES
LOCATION: We are located at 24030 Race Track Rd, Ridgely, MD 21660
WALK-INS: Walk-ins are welcome! But give us a call prior to arriving so we can ensure we provide you with the best service possible. Our phone number is (201) 477-0525
PRIVATE PLANES & PRIVATE TANDEMS: We practice all Maryland state social distancing guidelines, and you are welcome to have the opportunity to reserve a private plane for yourself or for your group.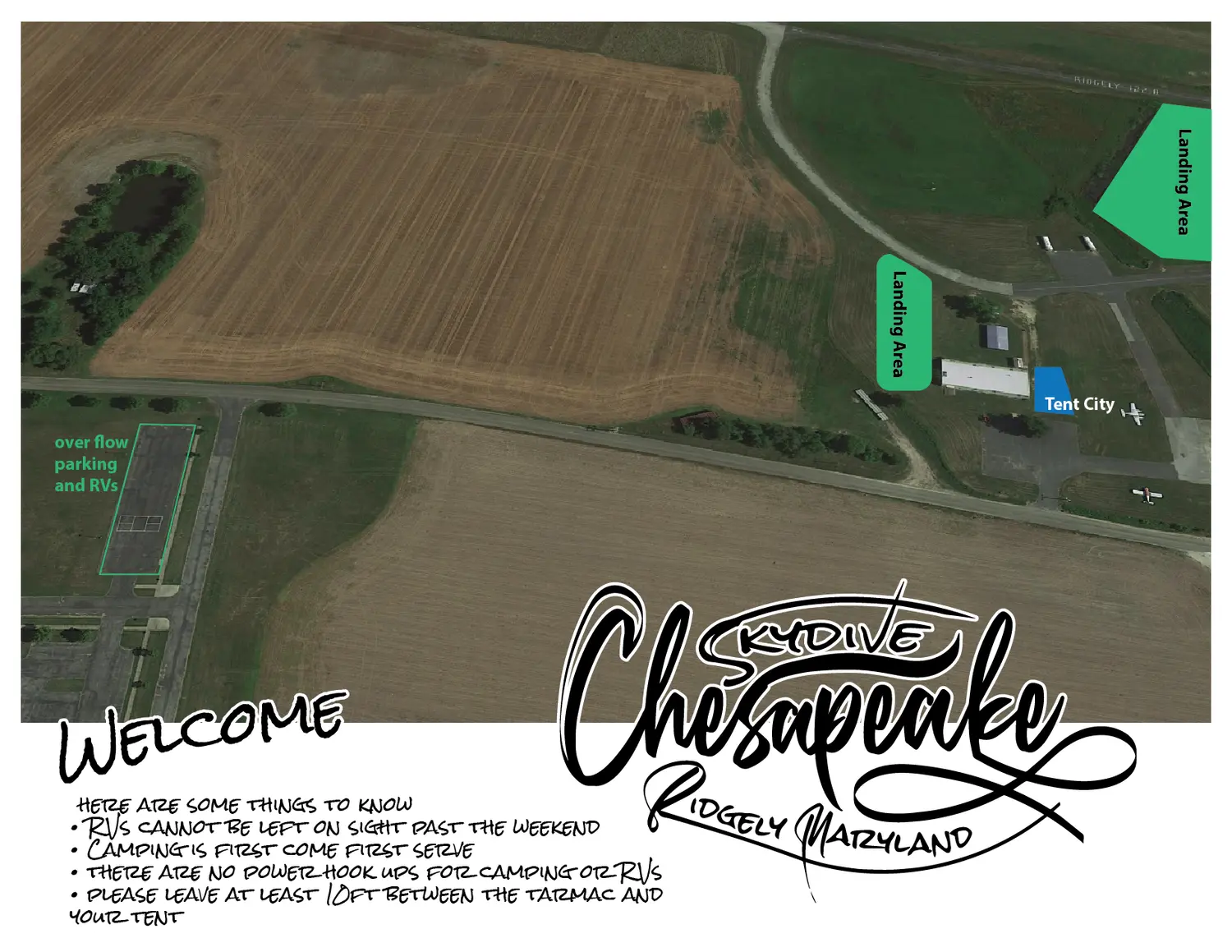 OVERNIGHT LODGING/CAMPING:
Overnight camping is available!

We have full bathrooms with showers on-site
CAMPING & RVs
RVs & CAMPERS:

RVs & campers are only allowed on-site Fridays – Sundays. Any vehicles left during the week will be towed at the owner's expense.

There are no power or sewer hookups

CAMPING:

Camping is FREE and is first come, first serve.